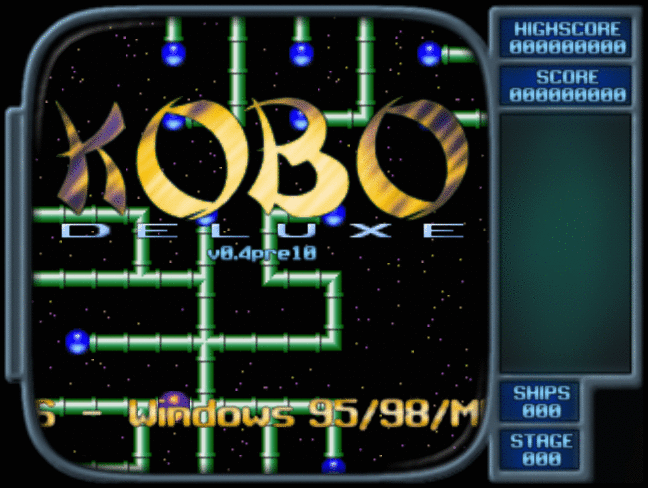 One of my favourite time wasters is a small game called Kobo Deluxe. Kobo Deluxe is a fast-paced multi-way scrolling shoot-em-up. The game is an update on the original XKobo by Akira Higuchi and bears a passing resemblance to Bosconian. The game's simplicity only serves to heighten its very addictive nature. It runs on UNIX-like operating systems and Windows so I can get a fix any time.
After recent upgrades to my home PC I discovered, to my great dismay, that Kobo now ran with terrible sound glitches and crackling on Windows, and not at all under Linux. The new sound system is a Realtek ALC883 (Intel high definition audio) and most everything else worked properly. Fiddling with the range of sound options in the game did nothing to alleviate the problem.
The game uses the SDL for its sound, and ships with SDL libraries. I started looking at upgrading the SDL library and found the shipped version were a few dot-releases old. The following steps update the SDL libraries in Kobo Deluxe on Windows:
Download the latest Windows SDL library binaries
Download the latest Windows SDL-Image library binaries
Unpack both archives
Copy all the unpacked DLL files into the Kobo Deluxe game directory, overwriting existing files.
Play!
This seemed to fix the problem on Windows.
On the Linux side of things, the game hangs trying to start with audio enabled. This problem may also be related to using a dual core processor. I'll keep you posted with any progress.